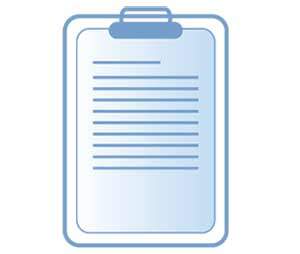 A physical count of clinical and pharmacy supplies is conducted at the customer's facilities as outlined in a detailed scope of work. Before the physical inventory begins, DSC scrubs the customer's Item Master file before loading it into DSC AIMS™ software for the inventory. During the count, each item is captured and validated at the point of entry by the DSC's AIMS™ software. Reports are returned to the customer generally within three business days.
Perpetual areas can be included in the periodic physical inventory count or can be counted separately. When completed individually, the deliverables for the perpetual count are submitted within an agreed upon timeframe so that the perpetual system can be quickly updated for real-time accuracy.
Benefits of a Clinical Inventory
Enhance and improve your data while improving your bottom line!
Help alleviate hospital overtime, reduce cost and risk, and improve patient care ratings.
Realize an ROI in a short time frame. No fiscal year end surprises if you do have a bi-annual inventory taken.
Clean and updated item master file.
Add-on Services:
Comparative Analysis
Consignment Program
Standardization of process and reporting
Data Enrichment
Resources
Special Projects – Tell us your needs to see if we can help!
We take care of our customers, and we will take care of you!
Do you have questions or unique requirements that you would like to discuss?
Give us a call or send a message.