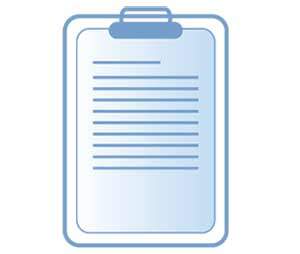 As part of a medical inventory management solution, a physical count of clinical and pharmacy supplies is conducted at the customer's facilities in accordance with an agreed upon scope of work (SOW). In preparation for the physical inventory, the customer's Item Master file will be scrubbed and loaded into DSC's proprietary AIMS™ software. During the count, each item is captured and validated at the point of entry. Audit trails are available during the count, and Final Reports are returned to the customer generally within three business days.
Perpetual inventory areas can be included in the periodic physical inventory or can be counted separately. When completed individually, the deliverables for the perpetual count are submitted within an agreed upon timeframe so that the perpetual system can be quickly updated for real-time accuracy.
Benefits of a Clinical Hospital Inventory Service
Enhance and improve your data while improving your bottom line!
Help alleviate hospital overtime, reduce cost and risk, and improve patient care ratings.
Realize an ROI in a short time frame. No fiscal year end surprises if you have a bi-annual inventory taken.
Clean and updated item master file.
Add-on Services:
Comparative Analysis Reporting
Consignment Verification Program
Corporate Inventory Requirements (CIR)
MMIS and ERP Implementation Assistance
Skilled Resources Provided
Expired Product Assessment
Special Projects – Tell us your needs to see if we can help!
Not Doing a Clinical Hospital Inventory is a LOST OPPORTUNITY
Do you know what you have and where it is located? If not, how can you make   good decisions about what you need?
Are your Nurses hiding stock so that they don't run out of critical supplies?
Do you have too many (or too few) supplies, implants?
Is the appropriate stock situated where it is needed? In sustainable quantities?
Are PAR levels monitored and adjusted for seasonal fluctuations? Are they being maintained within your health care inventory management?
What is truly consigned vs. owned? Where is it located? Is it what you need or just fully stocked with what the vendor wanted? What are the risks of poorly managed medical inventory tracking of consignment programs
How much unused obsolete stock is there? Where is it located in the facility?
Is your Item Master helping you with verifiable data?  Consistent UOM's, PAR levels?
Are expired medical supplies putting you and your patients at risk? Where is it?
These questions can be answered by DSC during the performance of a Physical Inventory, providing you with the critical data to address known or suspected problems as well as uncover hidden issues.
Data Can Talk – Are You Ready to Listen?
We take care of our customers, and we will take care of you!
Do you have questions or unique requirements that you would like to discuss?
Give us a call or send a message.