DSC has been working exclusively in Healthcare Inventory Management since 2005, but our roots in the Retail and Industrial inventory world go back many decades.
Jim Jones, DSC's founder, and past CEO started in the inventory business when outsourcing the physical counts was relatively uncommon. Most of the businesses conducted their counts in-house and only 5% outsourced. Today those numbers have reversed in all areas except healthcare. Jim felt the time was right to apply the lessons learned in retail and manufacturing inventory processes to healthcare to assist in making supply chain efficiencies work in the medical world. Jim surrounded himself with inventory professionals from all spectrums to bring as many solutions to our clients as possible and make DSC second to none in the field of medical inventory management.
The transition from retail to healthcare was not easy. Many aspects of the medical supply chain do not have a correlation with the rest of the business world. Extensive research and an open mind were needed to formulate solutions that work in the medical world. Jim made the decision to sell off the Retail and Manufacturing divisions and make Healthcare inventories our sole focus. This has helped make DSC a leader in providing quality data, so that you can make the right decisions for your organization.
Sadly, Jim passed away in 2020, but he left a strong management team in place that embraces his passion for the work we do and is dedicated to continue on with his vision – to provide the best service possible to our clients.
Jim Jones, DSC Founder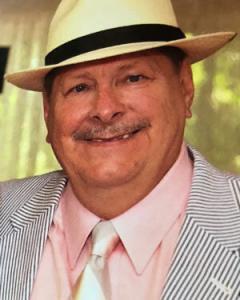 DSC – Your Hospital Supply Chain Data Specialists.
Good Solutions start with Data you can trust and verify. DSC will get you where you need to be.